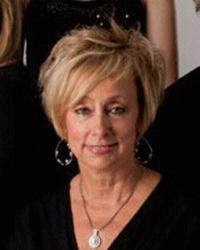 Terry Matlock
I have owned and operated Terry Matlock School of Performing Arts, Dance School since 1973. I began my training in the Flint and Fenton area, performing locally with the Flint Ballet Theater. I continued my studies in Los Angeles, studying with such notables as Joe Tremaine, Jackie Sleight and Fred Walton. I also studied extensively with Gus Giordano with "Chicago Jazz Dance" in Evanston, IL. I spent two seasons performing in the Phoenix Ballet Company and one season with the Wilmington Ballet Company in Delaware. After that season I came back to Flint to resume my teaching career. Through the years I have continued my studies in both New York and Los Angeles. I have been a leader in Fine Arts Programs in this community, including the Christmas at Whiting series. I am certified thru the Cecchetti Council of America to teach advanced ballet levels. I am also a member of the National Board of Dance Masters of America.
My dance studio started in the basement of my home, and has grown into being one of the largest in the area, boosting 3 locations and 7 full time teachers. In 1982 I developed a preschool program introducing Fine Arts into the academic setting. Together these programs give me the opportunity to share my Love Of Dance...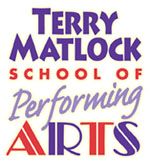 Mary Blevins
Mary Blevins loves being on staff at Terry Matlock Dance, where she grew up and was the very first student. She now manages the studios and costumes for all of our performances. Mary specializes in Cecchetti Ballet, Pointe and Tap Classes. Mary has studied with such notables as Rhee Gold, Roni Mahler, Al Gilbert, Gus Gioradano, and many more. She was also awarded a scholarship to the Joe Tremaine Jazz School in Los Angeles.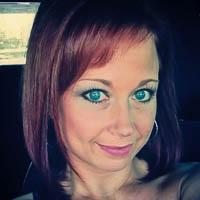 Elyse Ceasar
Elyse started taking gymnastics and dance classes from Terry Matlock School of Performing Arts when she was 4 years old. She danced on the pom squad in middle school and was the captain of the team. She advanced on to the Swartz Creek Pom Team at the varsity level. While on the team, they qualified for the State Championships ever year and won first place several times. The team also traveled to Orlando, FL every year for the UDA National Championship. The team placed 4th in the nation one year and became National Champions in 2003 by taking First Place in the Small Squad Varsity Pom Division. Elyse has performed halftime entertainment at the Pistons Games, also at the Indiana Jones Theater and the Wide World of Sports. She brought her expertise in Pom back to Terry Matlock School of Performing Arts and began teaching. She has broadened her skills and now teaches tap, jazz, hip hop, gymnastics, ballet and pom. Elyse also coaches the Gold Pom Team. Elyse continues her dance education by attending many dance conventions each year, including Tremaine Dance Conventions and LA Dance Magic. Elyse enjoys teaching dance to all ages, two thru adult.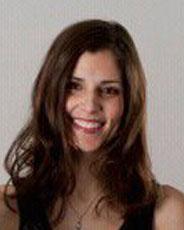 Monica Crimi
Monica Crimi has studied dance since the age of three and has been choreographing and teaching for 11 years. While attending University of Michigan-Flint she studied many different dance styles along with performing at ACDFA (American College Dance Festival Association). During her first years in college she also became a member of Clio Cast and Crew dancing and singing in the performance of Guys and Dolls. Monica is Cecchetti trained in Ballet and continues her dance training by attending conventions such as Tremaine and L.A. DanceMagic throughout the year. She coaches the Silver and Bronze Teams who compete in several dance competitions along with teaching all ages at the studio from 2 to adult.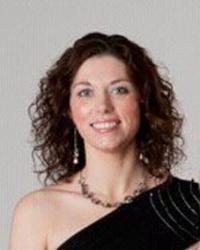 Aimee Kihn
Aimee Martin has studied dance since she was a young girl. She began taking Ceccetti Ballet, Tap, and Jazz lessons with Terry Matlock in her teens. As a young dancer, she was fortunate enough to attend conventions and competitions throughout Michigan, as well as in New York and Chicago. Aimee had the opportunity to train with renowned choreographers Joe Tremaine, Gus Giordano, Fred Walton, and Paula Abdul. She attended the Jazz Dance World Congress, performed at Piston's halftime shows, and danced in the annual Christmas at Whiting production.
In college, Aimee broadened her training to include Modern and Lyrical dance, as well as taking choreography, kinesiology, and music/movement classes. This helped her attain a Fine Arts minor as part of her Bachelor of Science in Elementary Education degree at The University of Michigan-Flint. At UM-Flint, Aimee studied with Kimberly Jones and was part of the performing dance group. She attended the American College Dance Festival and performed pieces to be adjudicated at the festival.
Currently, Aimee choreographs and teaches classes for Terry Matlock School of Performing Arts She also coaches the Gold Dance Team. Aimee enjoys attending conventions and competitions with these dancers, especially because she knows what a great experience that was for her as a young dancer. Recently she has choreographed the halftime show for the Lion's Thanksgiving performance, organized flash mobs to promote musical theater at Whiting, and taken her team to Orlando for the Tremaine National Competition. Aimee also teaches third grade at Dowdall Elementary in the Kearsley School District. Recently, Aimee completed her Master's in Public Administration degree at The University of Michigan-Flint. She also has three small children, and lives in Flushing.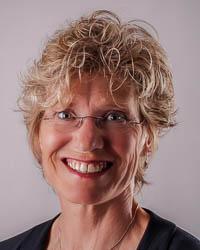 Rae Litwicki
Rae was a principal dancer with Flint Ballet Theatre, performed in the "Firebird" choreographed and directed by George Skibine and "Namouna" choreographed and directed by Milenko Banovitch. She toured Europe with a dance troupe originating from Blue Lake Fine Arts Camp before attending the University of Utah as a dance major. In Utah, Rae was fortunate to have the opportunity to perform in productions of the "Nutcracker" with Ballet West.
Since returning home and raising a family, she has completed modern and choreography courses at the University of Michigan-Flint. Most recently, Rae performed an original choreography piece at Performance Network in Ann Arbor, Michigan. Rae has recently studied in Chicago, and has been awarded her BeMoved® license. BeMoved® is a dance fitness experience for adults of all ages and skill levels, including those who have never danced before. BeMoved® classes are currently being offered at the studio.
"Dance continues to be my life's passion, a passion I hope to inspire in others!"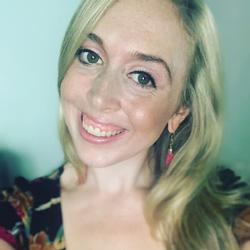 Amanda Morris
Amanda has trained in a variety of styles of dance since she was 8 years old. She was a member of Terry Matlock's Gold Team where she was trained in Cecchetti Ballet, Pointe, Jazz, Tap, Lyrical, and Tap. During this time she had the opportunity to compete at Tremaine Dance Nationals in Orlando, FL. Amanda attended Michigan State University where she received her Bachelor's Degree in Youth Development and Sociology with a minor in Dance. While she was there she was a member of the Orchesis Dance Company, where she choreographed for 3 of their shows. While at MSU she studied under Sherrie Barr, and she took classes in Choreography, Modern Dance, Dance Education and Improvisation, and Dance History. She also fell in love with Ballroom and Latin Dance! She was the President of the MSU Ballroom Dance Team for 3 years, as well as Team Captain and Choreographer. She was trained in Waltz, Tango, Foxtrot, Viennese Waltz, Cha Cha, Samba, Rumba, Jive, Swing, Mambo, and Salsa. Amanda has been choreographing for the Terry Matlock Competition Teams and Dancers since 2013. Where her soloists and dancers have won a variety of top place awards at competitions. She had the opportunity to take her dancers to Tremaine Dance Nationals in 2015, and help choreograph the 2014 Lions Halftime Show for Thanksgiving Day.
Amanda currently lives and works in New York City. She currently takes classes at Alvin Ailey and Broadway Dance Center. She has performed in 2 Concerts with the Ailey Extension, under the choreography of Sekou McMiller. While in NYC she worked at Dance With Me Studios, (owned by Tony Dovolani, Maksim Chmerkovskiy and Val Chmerkovskiy), where she received quality ballroom dance instruction. She currently trains under Top Latin Professionals, Pasha Pashkov and Daniella Karagach. Amanda is currently competing throughout the United States with her Dance Partner in American Smooth and International Latin. She is a 2017 USA Dance National Finalist. She currently teaches K-4 Dance at an Elementary School in NYC. Her passion in life is to make Dance Education accessible to all. Her biggest joy is coming home to Michigan monthly to choreograph and teach special classes and solos for Terry Matlock, and spreading her love of dance to her Terry Matlock Dance Family.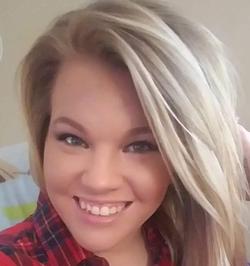 Amber DeShone
Amber DeShone began dancing at the agree of three. She was involved in competitive dance for seven years and won multiple First Place awards while traveling to Disney World, Las Vegas, New York and around Michigan to compete. She has experience in Contemporary Dance, Ballet, Tap, Jazz, Hip Hop, and Lyrical but her favorites styles are Ballet, Pom and Hip Hop.
Amber grew up always looking up to her GrandMother who was a dancer. She was surrounded by many amazing Dance Teachers throughout her childhood and always told everyone she wanted to be a Dance Teacher when she grew up! Amber started dancing with us in 2013 and is absolutely thrilled to be sharing her passion and love for dance.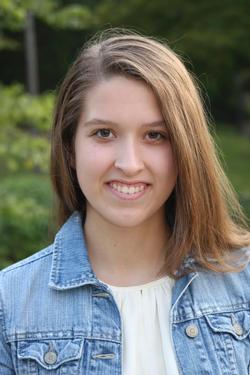 Emily Bodine
After high school, Emily attended Rochester College where she took part in a variety of shows including Anne of Green Gables and Little Women in which she worked in an acting and choreographer facility. She also was a teacher and choreographer in the UnCovered Theater Dance Camp the summer of 2015, as well as choreographer for the annual spring show Celebration! for the 2015, 2016, and 2017 shows. She looks forward to continuing on after graduation as choreographer for the college as well as a physical therapist assistant at Cranbrook PT utilizing the skills and tools taught by Terry Matlock School of Performing Arts.