Class Descriptions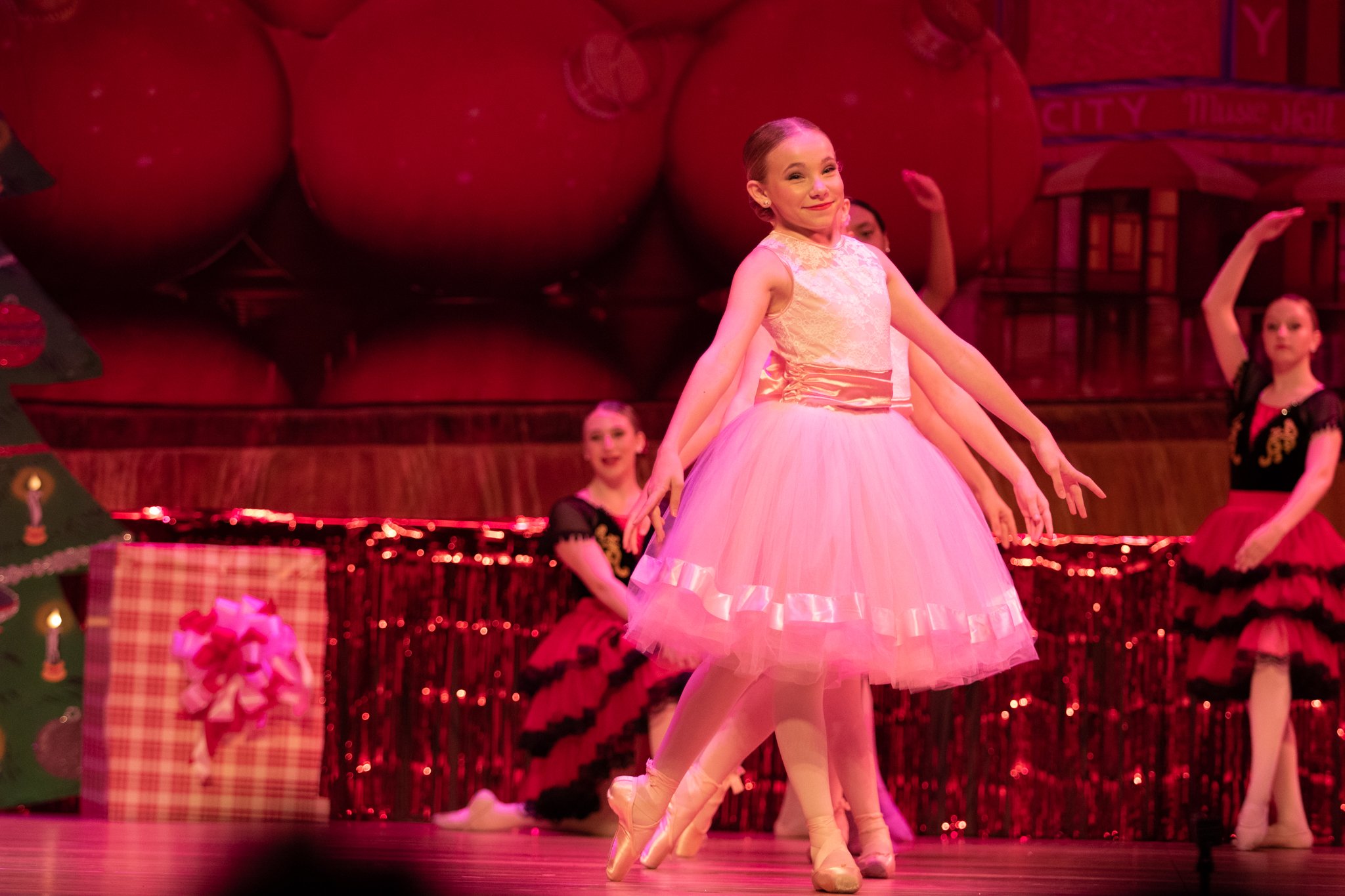 Ballet Class

We are a certified Cecchetti Ballet School. This method has a sequence of grades, carefully measured as to the degree of difficulty and physical development, and provides a system of accredited examinations to test the student's proficiency within those grades. The method of ballet instills, strength, technique, grace and is widely accepted by College Scholarship Programs. Students start out with Pre-Ballet and move into Grade classes taking their first exam at age 10. Pointe Classes are also offered for non- syllable training.




Tap and Hip Hop Combination Class

This class is geared for younger dancers and is a combination of tap and hip hop. Emphasis is on tap and rhythm patterns with some hip hop at the end of class for nice upper body movement and freedom to express themselves. These students will perform in tap at the annual recital. Older dancers are offered separate tap and jazz classes.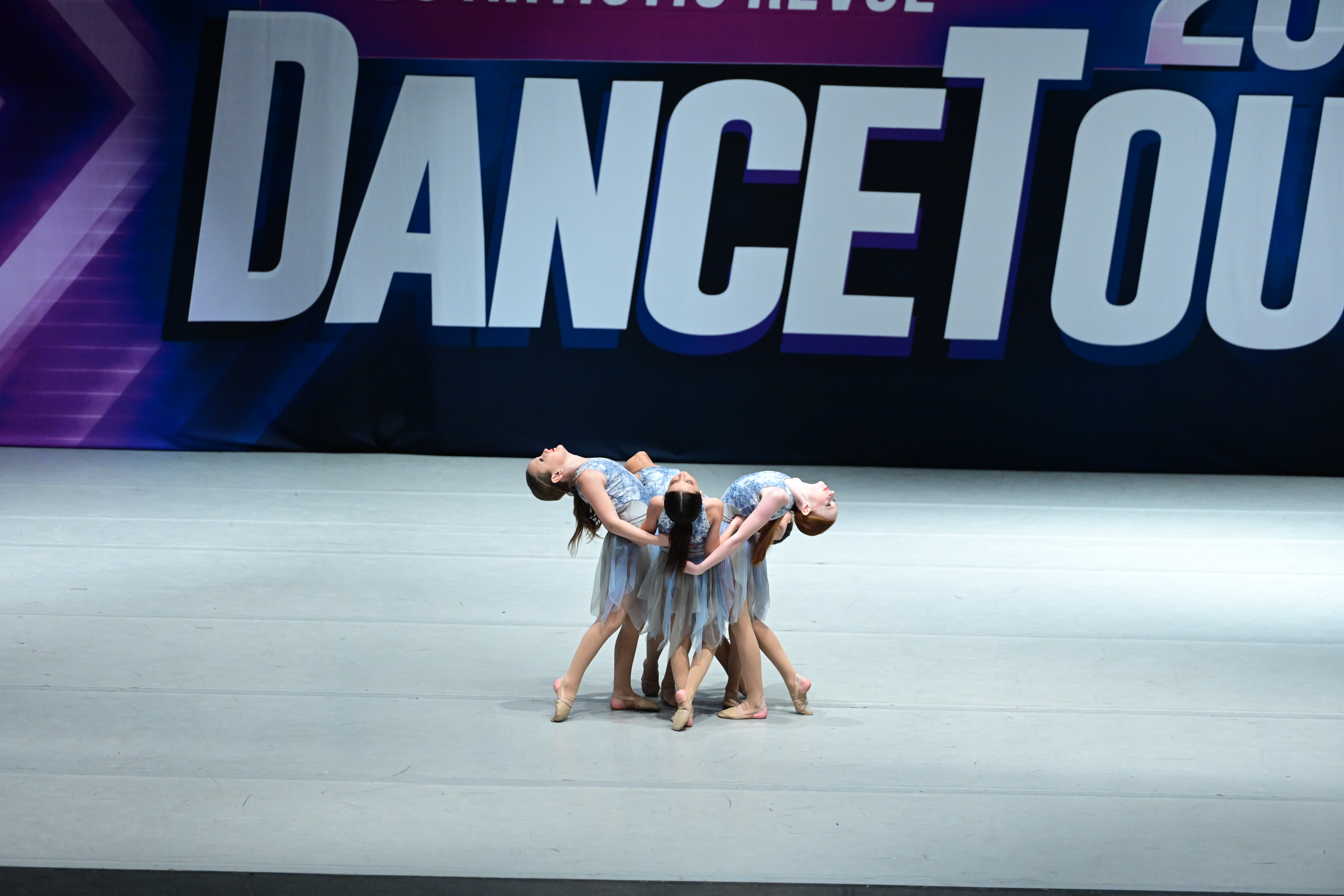 Lyrical/Contemporary
Lyrical dance is a modern dance form which fuses modern dance, jazz, and ballet. The goal of the dancer is to convey the emotion of a song's lyrics.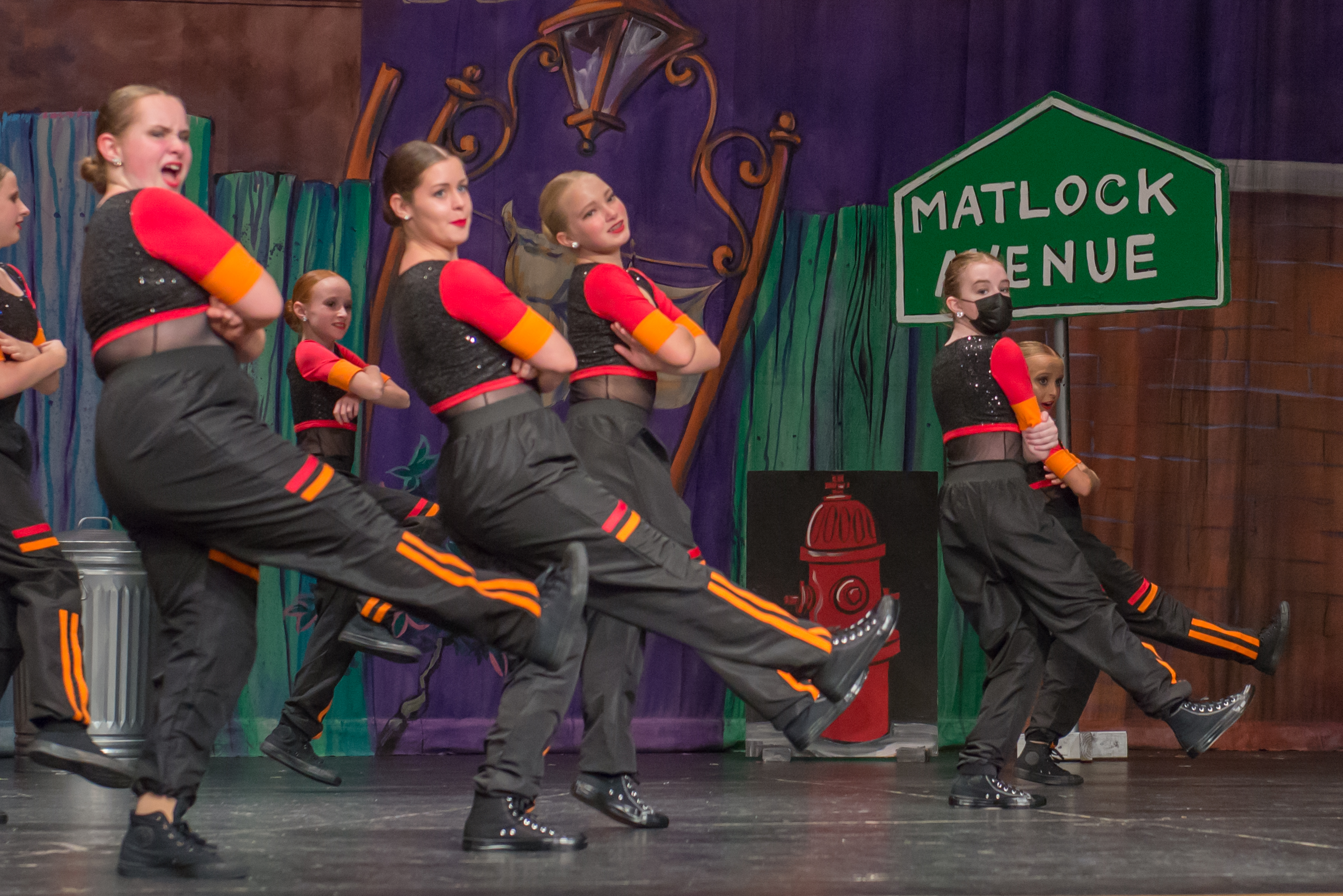 Hip Hop
This is an upbeat class that incorporates current music and movement. Dancers will learn a variety of Hip Hop steps, that also incorporate some hip hop tricks and skills. Family friendly music is used.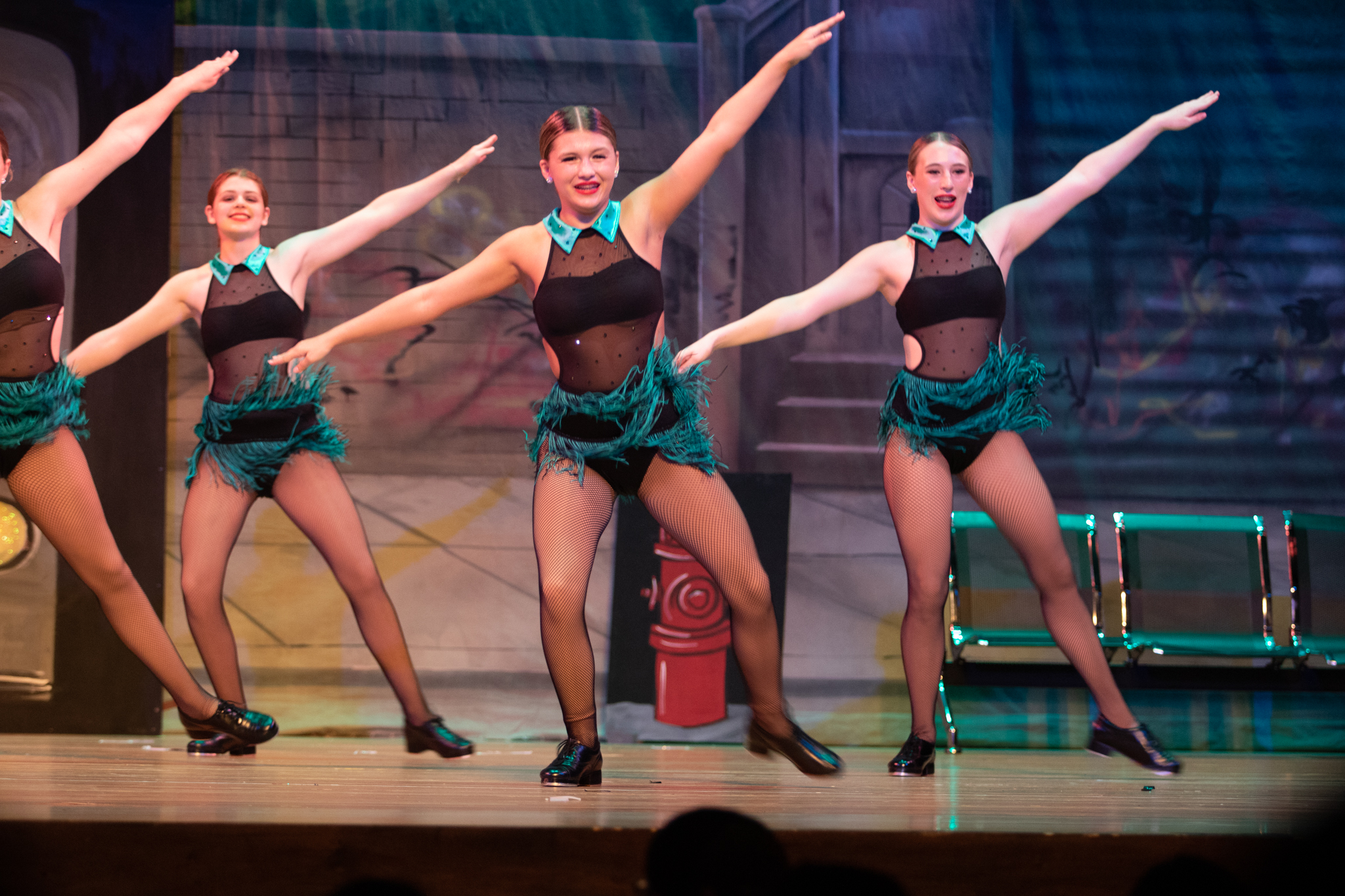 Tap
Tap class will consist of a tap barre, movements across the floor and combination work. Students will learn tap steps and fun rhythm patterns. Students are placed according to ability and age for a fun challenging class.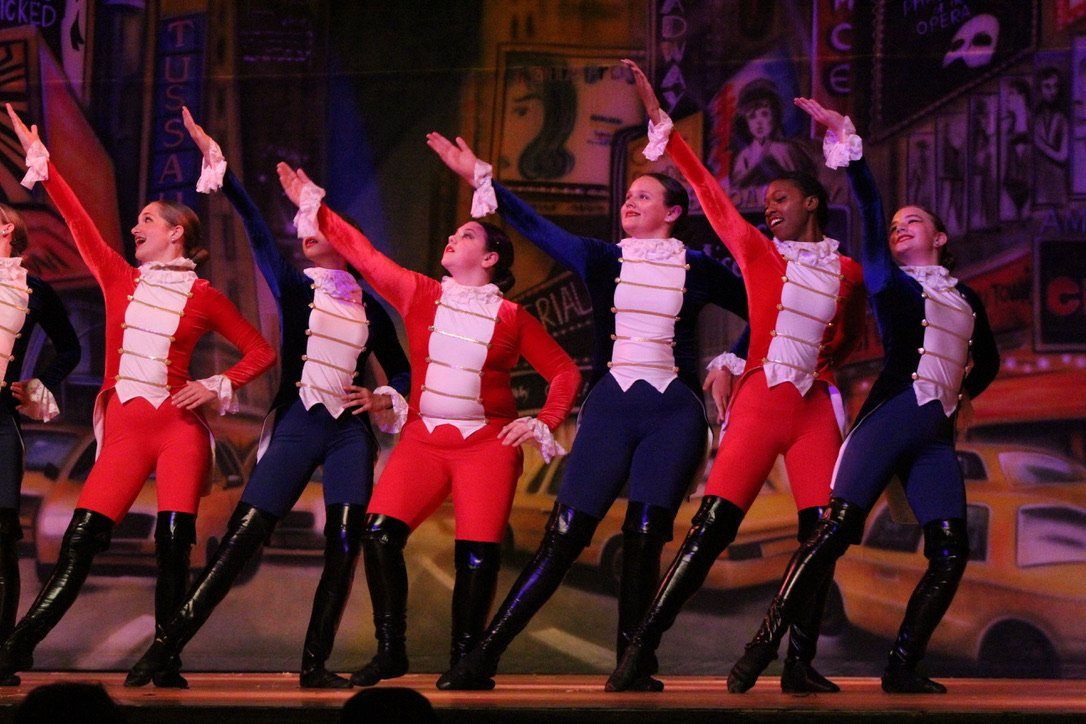 Jazz
Jazz class will have a vigorous warm up, progressions across the floor to teach technique, turn and trick studies and combination work. Students will be exposed to all forms of jazz including: Classical Jazz, Lyrical and Modern.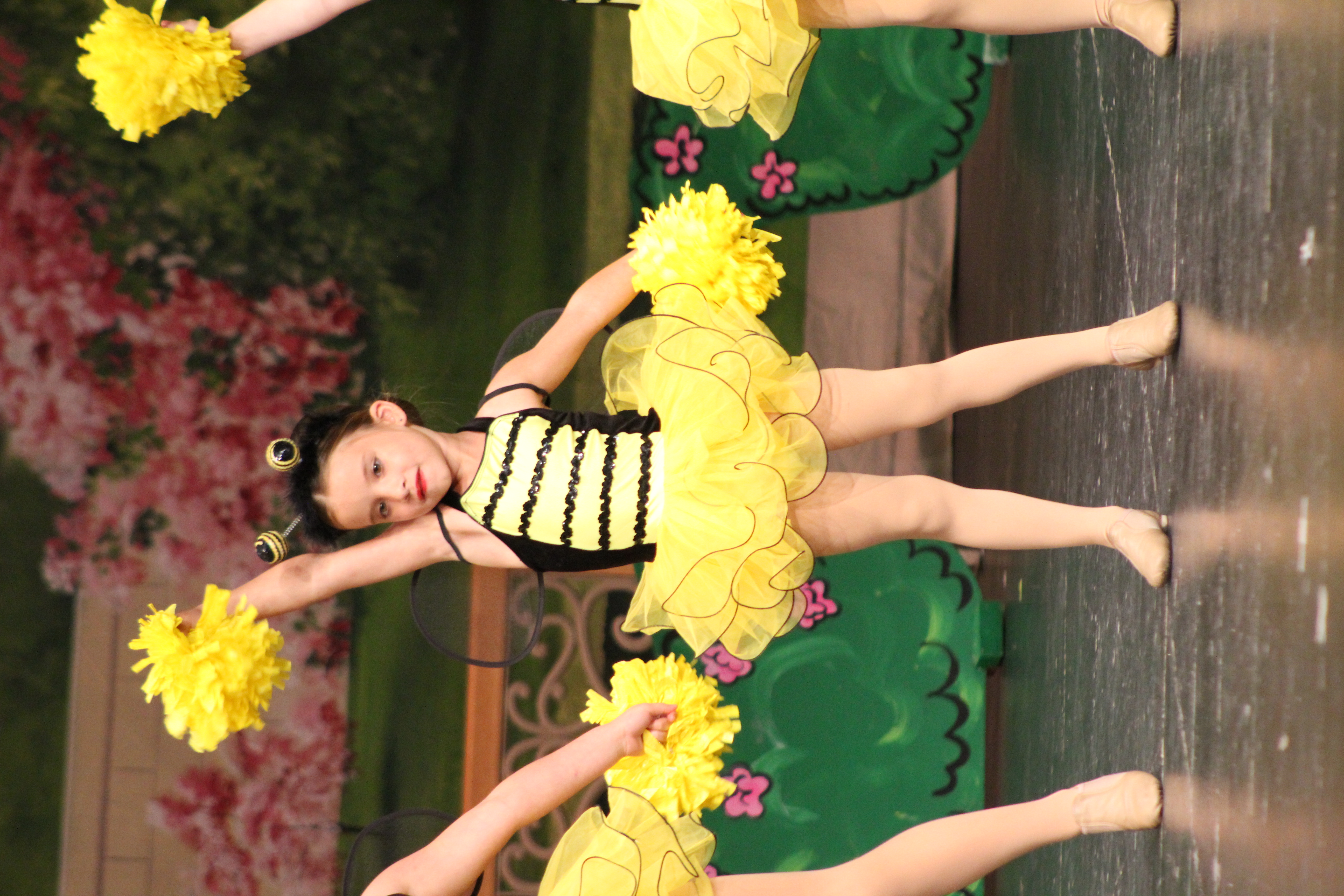 Pom

We offer pom classes for 3 year olds through our advanced dancers. We even have a competition pom team! This class incorporates funk, jazz and hip-hop into fun choreography. Students concentrate on precision, sharpness, jumps and turns. We offer both recreational and competition team classes.
Acrobatics
We offer Acrobatics for all ages. Students work on flexibility, strength, balancing, limbering and tumbling. Dance moves are incorporated in tumbling routines. We are certified in the Acrobatic Arts Curriculum.



Terrific Two's

This unique class is for 2 – 3 year olds. It is a movement and music class that incorporates stretching, ballet, tap, rhythm work with instruments and simple tumbling. In this half hour class, the little dancers leave mom and dad in the waiting room and proceed to class on their own. Toward the end of the dance year, the teachers concentrate on ballet to prepare the students for the June Recital.


Adult Class

Classes are offered in in Ballet, Tap, Jazz, Pointe and Lyrical for beginning and advanced adult dancers. Dance is also a great way to meet health and fitness goals. Performance opportunities are available.
BeMoved

®

is an established dance experience designed by Sherry Zunker for adults of all movement abilities. With 18 unique dance genres, BeMoved inspires participants to
Dress Code
We ask that our ballet dancers ages 2 - 7 wear pink tights, pink leotards of any style and pink ballet slippers. Primary and Graded Ballet dancers must wear black leotard and pink tights and slippers. Tap, jazz, hip-hop and pom students may wear any color leotard and tights. Tap shoe color is tan and jazz shoe color is tan. Tan jazz shoes are worn for pom class. Acrobatic students wear any color of leotard, no tights and go barefoot. Boys wear shorts or sweat pants, t-shirt and go bare-foot.
Class Placement
Teachers continually evaluate students for proper placement. We are focused on finding the best fit for your student. We offer classes with similar lesson plans on different days of the week. If you find that your student's class is at an inconvenient time, please let me know and I will help you find a better class time. I do encourage students to make-up any missed classes so they do not fall behind in class.
Competition Teams

We have 5 Award Winning Competition Teams at our School. Audition week is the third week of August for ages 5 thru 18 years of age. Second auditions may also be held in September. Being on a team requires commitment and dedication, but is very rewarding for the more serious dancer. Teams have additional practices and costs to travel to 4 competitions per year. Team members are required to take Ballet, Jazz, and Turns and Leaps class.